Welcome to Capital Community Radio 101.7fm!
Wonderful music from those golden years of radio. We also tell you what is happening in the local community.
Find out more about us by exploring our website via the navigation menu on the top of the page.
If you have a comment to make about the music that we play, or the way that we operate, then we would like to hear from you.
We appreciate your feedback, which enables us to continue to improve and keep up with your expectations. All you have to do is to go to our Feedback page. 
Our Testimonials page records what other listeners have to say.
---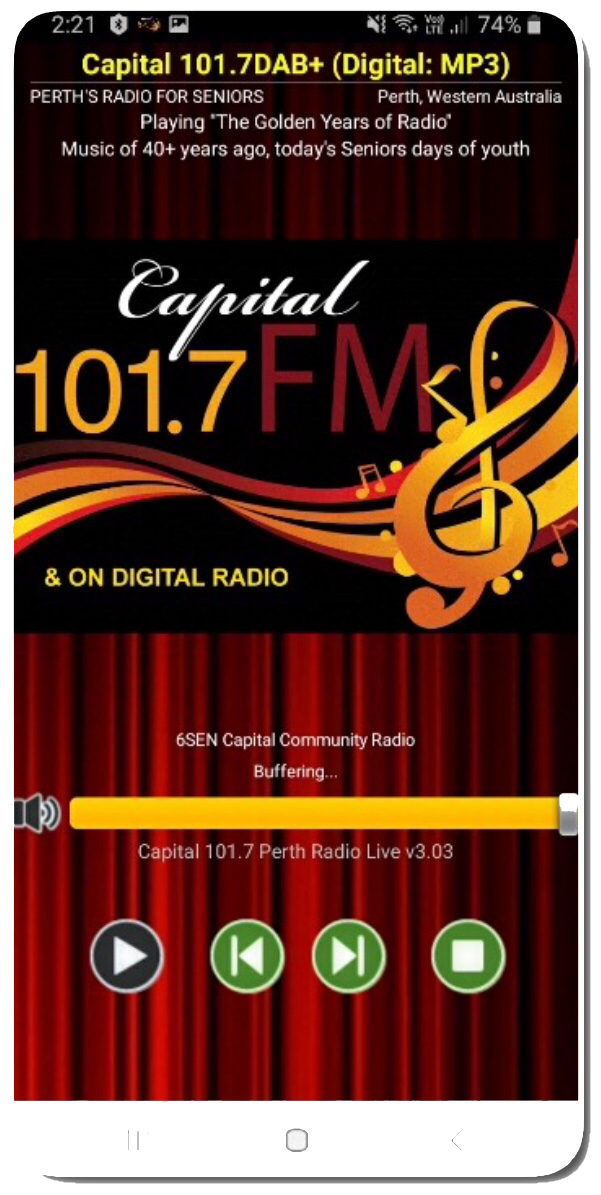 FREE APP
Listen to Capital Community Radio wherever you are in the world.
Download our free Android app from Google Play.
New on this site
We now have pages where you can listen to popular interviews and podcasts of extracts from programmes previously broadcast.
Episodes of our weekday serial
Ae Fond Kiss
can now be heard here if you missed them when they were broadcast.